One must be loyal to one's principles, and not allow oneself to be ruled by sentiment. To be loyal to others, and to one's assumed goals in life-not for sentimental reasons, but in the name of principle-is the way of divine progress. Perseverance can be difficult, for in every undertaking there is a certain amount of dull routine. Don't be ruled, therefore, by likes and dislikes, but do whatever has to be done. If it is right, let nothing intervene until the job is finished.

– Swami Kriyananda

Everything in future will improve if you are making a spiritual effort now.Swami Sri Yukteswar
More Videos on Spiritual Growth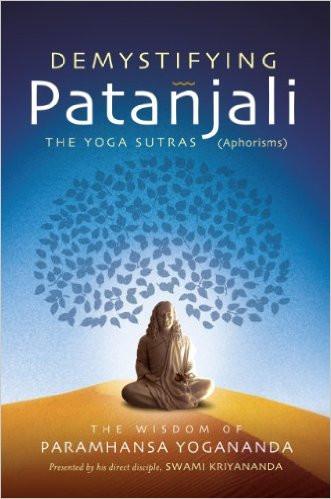 What happens as we grow spiritually? Is there a step-by-step process that everyone goes through—all spiritual seekers, including those of any or no religious persuasion—as they gradually work their way upward, until they achieve the highest state of Self-realization?
About 2200 years ago, the great spiritual Master Patanjali described this process, and presented humanity with an outline of how all truth seekers and saints achieve divine union. He called this universal inner experience and process "yoga" or "union." His collection of profound aphorisms—a true world scripture—has been dubbed Patanjali's Yoga Sutras.
"My Guru personally shared with me some of his most important insights into these sutras.
I was able, moreover, to ask my Guru personally about many of the subjects covered by Patanjali. His explanations have lingered with me, and have been a priceless help in the [writing of this book]." – Swami Kriyananda