ANANDA INDIA'S FREE ONLINE OFFERINGS
Centers across Ananda India offer daily inspiration to support our spiritual family! If you are interested in joining in and you would like to receive reminders, join our WhatsApp group! (It is spam free. 🙂)
Satsang with Nayaswamis Jyotish and Devi
Our worldwide Spiritual Directors, Nayaswamis Jyotish and Devi offer a special satsang for Ananda India once a month! Stay tuned for the next one in the calendar!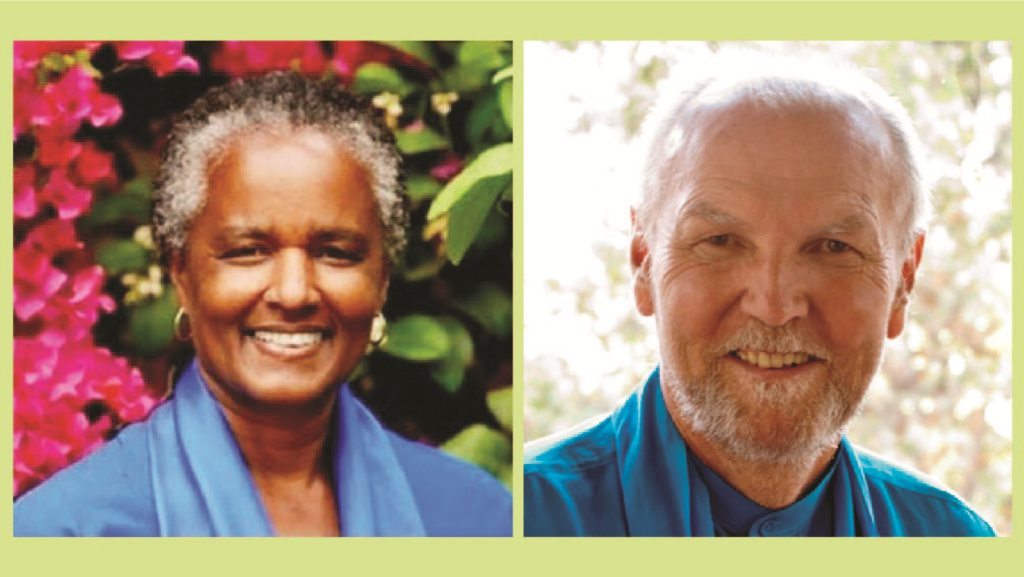 Free Inspiration and Satsang
Nayaswami Jaya and Nayaswami Dhyana, Spiritual Directors of Ananda India offer many free inspirational satsangs – stay tuned to see when the next program with them is!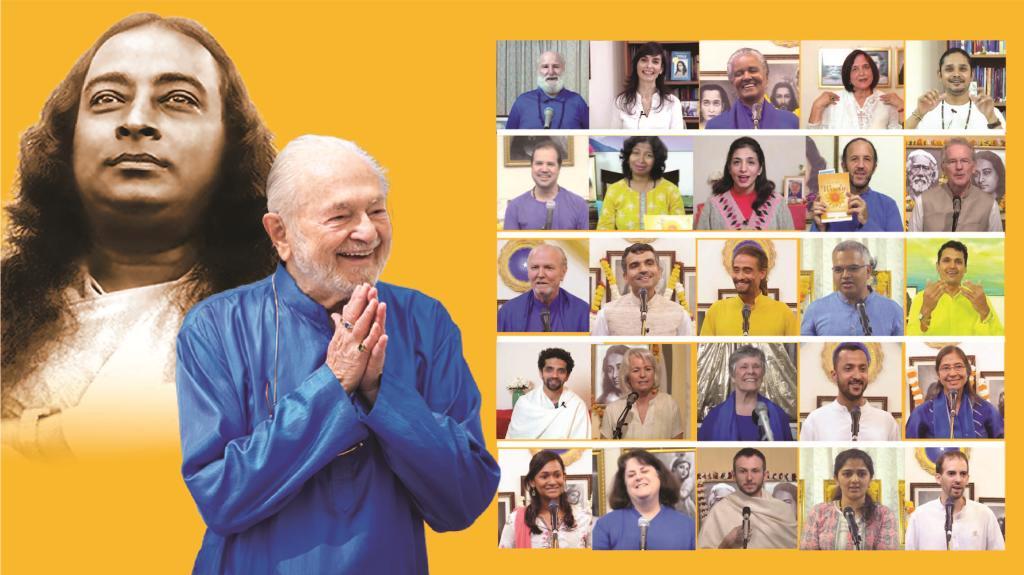 Other Inspiration for this Week:
Many of our other long-term Ananda members are offering special satsangs and programs through the week. Enjoy a special satsangs with Nayaswamis Haridas & Roma from Ananda Bangalore, and Tyagis Narayani & Shurjo from Ananda Mumbai, Tyagis Daya & Keshava from Ananda Delhi and more. You can also enjoy guided meditations, healing prayers, energization exercises and more all featured in our offerings.
Ananda Delhi offers regular guided Ananda Yoga sessions!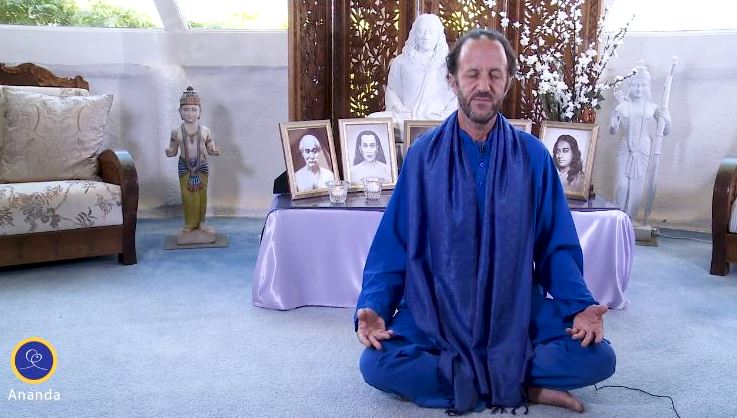 We offer guided meditations led by different centers across India. Open to everyone! There are meditations at many times during the day, every day. Please refer to the daily schedule posted on the whatsapp group to choose the one best suited for you. Try to meditate with different centers every day!
Going deeper into the healing teachings of Yogananda and practicing together as a group.
HERE ARE SOME OF OUR OFFERINGS:
MONDAY: 7:30pm – 8pm – Class with Nayaswami Jaya
TUESDAY: 7:30pm – "Inspiration for the Week" (from Ananda Mumbai)
WEDNESDAY: 8am – 8:30am – Stay Inspired with Nayaswami Dhyana
THURSDAY: 6:30pm – 7:30pm – Meditation and Bhagavad Gita Satsang (Ananda Pune)
FRIDAY: 6:00 – 9:00 pm –  3 Hr Meditation + Purification Ceremony
SATURDAY: 11am to 12pm – "Autobiography of a Yogi" book study (Ananda Mumbai) 
12:30 pm – "Virtual Choir" – Music to uplift consciousness
SUNDAY SATSANGS: Join any of our centers online or in-person!
9am to 10am – Sunday Satsang by Ananda India Online 
9am to 10am – Sunday Satsang by Ananda Gurgaon 
10am to 11am – Sunday Satsang by Ananda Delhi
10am to 11am – Sunday Satsang by Ananda Chennai 
10am to 11am – Sunday Satsang by Ananda Bangalore 
10am to 11am – Sunday Satsang by Ananda Noida 
11:30am to 12pm – Sunday Satsang in Hindi 
6pm to 7pm – Sunday Satsang by Ananda Pune