Dear Friends,
Swami Kriyananda was once asked, "What is Ananda Sangha's purpose for being in India?" He replied, "To further spread the teachings of our guru and to make Paramhansa Yogananda's name more widely known in the land of his birth."
Toward this end, Ananda Sangha was established in 2003 and has steadily expanded its efforts to share the teachings of Kriya Yoga with spiritually thirsty souls everywhere.

Your past contributions made this possible but much more can be done with your help.
Yoganandaji predicted these teachings would one day "spread like wildfire" and we are coming to see his words fulfilled. If you feel inspired to add your efforts to ours to carry the message of Self-realization to an ever-growing family of truth-seekers, we invite your financial donation.
In divine friendship,
Nayaswami Dhyana and Nayaswami Jaya
Spiritual Directors, Ananda Sangha India
Dear Friends,

Swami Kriyananda was once asked, "What is Ananda Sangha's purpose for being in India?" He replied, "To further spread the teachings of our guru and to make Paramhansa Yogananda's name more widely known in the land of his birth." Toward this end, Ananda Sangha was established in 2003 and has steadily expanded its efforts to share the teachings of Kriya Yoga with spiritually thirsty souls everywhere. Your past contributions made this possible but much more can be done with your help.

Yoganandaji predicted these teachings would one day "spread like wildfire" and we are coming to see his words fulfilled. If you feel inspired to add your efforts to ours to carry the message of Self-realization to an ever-growing family of truth-seekers, we invite your financial donation.

In divine friendship,
Nayaswami Dhyana and Nayaswami Jaya
Spiritual Directors, Ananda Sangha India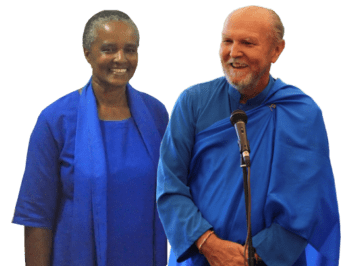 Your
Donations
Will
Support