Directed by- Pavan Kaul
Produced by – Kaveeta Oberoi Kaul & Pia Singh
Written by- Swami Kriyananda
Worldwide Business Consultant- Madhureeta Anand
Distributed by- Panorama Studios Distribution LLP
Release: August 31st!
'The Answer' an award winning feature film starring Victor Banerjee tells the powerful true story of an American, James Donald Walters later known as Swami Kriyananda. The film portrays his spiritual quest and his years as disciple of Paramhansa Yogananda, the great Indian Master, author of 'Autobiography of a Yogi'. #TheAnswerMovie #PathToHappiness
Follow The Answer (@answermovie) on Social Media:
Offical Website
Upcoming:
Special
Retreat
November 23-25, 2018
This two-day programme in nature will be led by Nayaswamis Jyotish and Devi, Spiritual Directors of Ananda Sangha Worldwide. Enjoy early bird discount for bookings before August 31!
Know More
With Nayaswamis Jyotish & Devi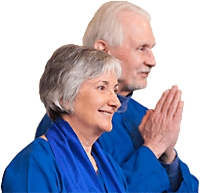 Nayaswamis Jyotish and Devi, Spiritual Directors of Ananda Sangha Worldwide are disciples of Paramhansa Yogananda for almost five decades.
Dear Friend,
We welcome you to our Ananda India website filled with inspirational books, uplifting videos and information on courses in yoga, meditation, kriya yoga, healing, chakras and in many other topics based on the teachings of Paramhansa Yogananda and his disciple Swami Kriyananda.
We also invite you to participate in programs and courses at an Ananda center near you or through our Online Sangha or Home-Study courses.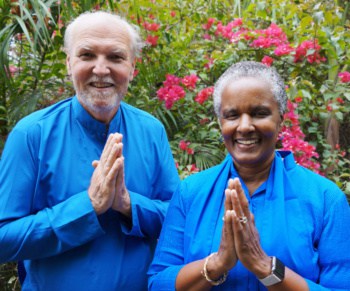 These timeless, practical teachings will help you live a more joyful, vibrant and fulfilling life.
In Divine friendship,
Nayaswami Dhyana and Nayaswami Jaya
Spiritual Directors, Ananda India
Guru Vandana Music Fest with Shiv Kumar Sharma and Hari Prasad Chaurasia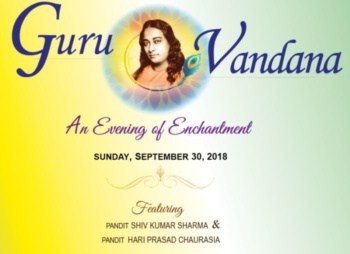 Supporting the widows of Vrindavan
An Evening of Enchantment: fundraising concert for the Yogananda Trust.
Read More
Upcoming
Online
Broadcasts
Behold
your
dreamless
being!
– Paramhansa Yogananda, Autobiography of a Yogi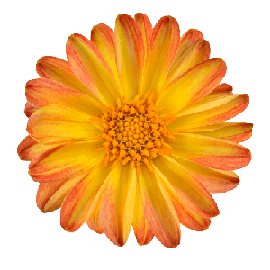 Be the Change
"I am the Change, I meditate"
Join this worldwide movement of changing the world by changing ourselves!