Be a Warrior for the Light
Ananda offers you support online to stay strong during these challenging times. Join us online for support with guided meditations, yoga, healing prayers, various classes, inspirational satsangs and more led by centers across Ananda India!
Watch these inspiring messages that share the best practical and spiritual practices during the corona virus pandemic.
Living the Wisdom of Yogananda

Join the community!
What is it?: A platform to go deep into the teachings of Paramhansa Yogananda through a series of workshops, classes and special offerings presented by our experienced teachers. Everyone is welcome.
What you will get: Live Programs followed by recordings to keep with you, interactive sessions and support through the month.
LEARN ABOUT THE COMMUNITY
UPCOMING MEDITATION WORKSHOP
What these classes include: Join us for two online classes to help you establish a meditation habit or inspire your current practice. Learn the basic meditation practices as taught by Paramhansa Yogananda on Saturday, and tools and techniques to deepen our meditation practice on Sunday.
All are welcome! Pre-register now! Click below to join the next batch!
LEARN MORE
Worldwide Campaign for Global Healing
Live Broadcast: Every Thursday at 8:30 PM IST
What is it?: 20 minutes of coming together to strengthen light in the world — with a brief talk and meditation followed by group affirmation and visualization for world blessing.
Everyone is welcome: Please share the event with anyone. Together, we can help to bring light and healing into the world.
JOIN
Ananda is a global spiritual movement sharing the teachings of Paramhansa Yogananda. Through ancient practical techniques of meditation, Kriya Yoga, Hatha yoga, music, education & much more, you can learn how to make joy your living reality.
Join us in one of our centers in India or Online and become a part of this ever-growing spiritual family!

Autobiography
Paramhansa Yogananda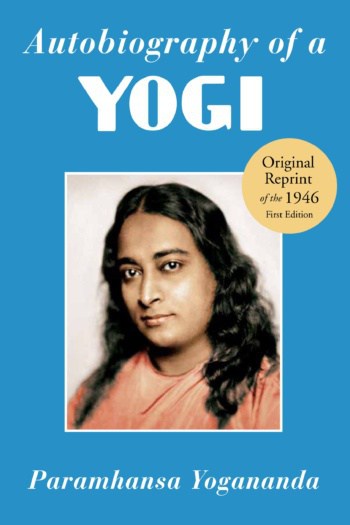 Paramhansa Yogananda (1893 – 1952), best known as the author of Autobiography of a Yogi, was the first guru from India to make his home permanently in the United States. He showed how through meditation one can realize God in their daily lives as a tangible, loving reality. He taught an ancient meditation technique known as Kriya Yoga, by which one can quickly attain Self-realization. Find out about our Autobiography of a Yogi app, for daily wisdom on your smartphone!
"Medicines have limitations; the creative life-force has none. Believe that: you shall be well and strong."Sri Yukteswar, Ch. 12. Years in My Master's Hermitage
What is Kriya Yoga?
Kriya Yoga is a meditation technique that quickly accelerates one's spiritual growth. It was first made widely known by Paramhansa Yogananda in his Autobiography of a Yogi. You can learn Kriya Yoga by taking classes at one of our teaching centres, or at home through the Ananda Kriya Yoga Home Study Course. Its effectiveness has been demonstrated by thousands of dedicated Ananda Kriya Yogis, from all walks of life, religions, nationalities, and backgrounds.
Launch of the Online Community in India!
Living the Wisdom of Yogananda
Join the Online Community!
Ananda Sangha India is happy to announce the launch of the online community, sharing the teachings of Paramhansa Yogananda and interacting with other like-minded people! We invite you to join us! 🙂
Learn more
We invite you to participate in the special programs and courses offered by Ananda India. These timeless, practical teachings will help you live a more joyful, vibrant and fulfilling life.
Your support is a blessing for all. If you have found these teachings helpful in your own life, we invite you to become a part of this movement, and help us reach many more souls. [Donations to Ananda Sangha are eligible for 50% tax exemption under section 80G of the IT Act, 1961]
Thank you for being a part of this community of souls who support each other on the path to God.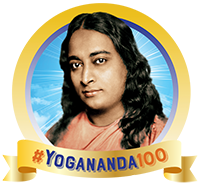 This year we honor the 100th anniversary of Paramhansa Yogananda's arrival in Boston (in 1920) which marked the beginning of a new wave of spiritual consciousness in America and throughout the world. His mission was one of world peace and brotherhood and Self-realization through the practice of transformative meditation techniques such as Kriya Yoga. We celebrate the change of consciousness that began in the 20th century and continues today through his books, teachings, and practices of meditation and yoga. In it lies one of our greatest hopes for the future.