Ananda is a global spiritual movement sharing the teachings of Paramhansa Yogananda. Through ancient practical techniques, you can learn how to make joy your living reality. We share the teachings of meditation, Kriya Yoga, spiritually-oriented hatha yoga, music, education & more. Join us in one of our centers in India or Online and become a part of this ever-growing spiritual family!
WELCOME
Dear Friend,
We welcome you to our Ananda India website filled with inspirational books, uplifting videos and information on courses in yoga, meditation, kriya yoga, healing, chakras and in many other topics based on the teachings of Paramhansa Yogananda and his disciple Swami Kriyananda.
We also invite you to participate in programs and courses at an Ananda center near you or through our Online Sangha or Home-Study courses.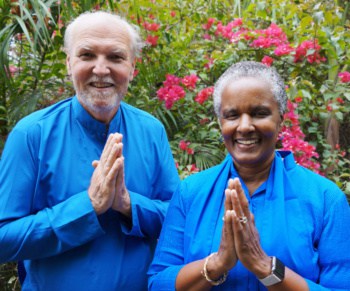 These timeless, practical teachings will help you live a more joyful, vibrant and fulfilling life.
In Divine friendship,
Nayaswami Dhyana and Nayaswami Jaya
Spiritual Directors, Ananda India
Our Spiritual Directors
NEWS
"LIVING THE GITA"
A Retreat with Nayaswamis Jyotish and Devi
15 – 17 November, 2019
Immerse yourself in the practical teachings of the Bhagavad Gita in a two day programme in Khandala
Learn More
AUTOBIOGRAPHY OF A YOGI QUOTE
"Babaji smiled at me like a little child; I knew he was intimating that he wanted me to criticize no one, but to see the Lord as residing equally in all body-temples. The great guru (Babaji) added. "By serving wise and ignorant sadhus, I am learning the greatest of virtues, pleasing to God above all others – humility."Lahiri Mahasaya, Ch. 34, Materializing a Palace in the Himalayas
Autobiography
Paramhansa Yogananda
Paramhansa Yogananda (1893 – 1952), best known as the author of Autobiography of a Yogi, was the first guru from India to make his home permanently in the United States. He showed how through meditation one can realize God in their daily lives as a tangible, loving reality. He taught an ancient meditation technique known as Kriya Yoga, by which one can quickly attain Self-realization.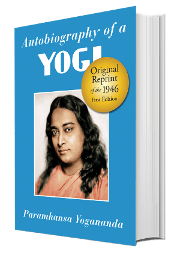 UPCOMING ONLINE BROADCASTS