1. How To Make A Will?
A will is a document written by a living person stating his/her wishes to be executed after his/her death. Primarily a Will states how the writer's assets are to be distributed after discharging his/her liability. A person who writes a Will is called Testator.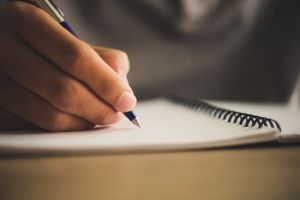 To write a Will the following key elements need to be considered:
    (1) What do you have to give? – a list of your assets
    (2) Who do you want to give them to? – the beneficiaries of your will
    (3) Who will carry out your wishes once you are gone? – Your executor.
Listed below are links to some of the basic information you will need to do your will. This information includes facts about wills, the brochure A Guide to Planning Your Will, bequest language to use.
Having this information will allow you to complete your planning more easily.
      1. A Guide to Planning your Will
      2. Your Will Five key questions
      3. Will Fact Sheet
      4. Bequest Language
      5. A typical format of a Will
      6. Planned Gift notification Form
1.1 A Guide to Planning your Will
Making your Will is a wise and sensible step. Without a Will the savings, investments, and other property you leave must be distributed according to law, a necessarily rigid and impersonal procedure.

No matter how strong your feelings about which people and organizations you wish to benefit from your estate, your wishes cannot be honored unless you make a Will.

This Guide offers practical thoughts on planning. It is not a guide to writing a Will. That is a job you should entrust, preferably, to an attorney who is familiar with laws and procedures. Don't try to draft your own Will and don't copy someone else's. Errors in the wording or execution of even the simplest Will could have expensive consequences for your heirs.

A good beginning would be to collect the following information.
1.2 Your Will Five Key Questions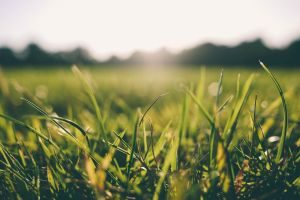 One of the most important papers you will ever sign is your Will. You will need to protect it and to make sure that this statement of your best intentions toward those you care the most about will do the job that it was designed to do. Periodically (every 5 to 7 years) you should review it to determine if it makes sense in light of changing family and financial circumstances. When you do, keep these questions in mind:
There is a sixth question about your Will we need to ask:
Does it leave a bequest to charity? Many people believe that a Will should be the last true reflection of that person's life. It is also the last opportunity to remember those favourite charities which captured your interests, which you truly enjoyed supporting with contributions of time, talent and treasures.
There are a number of ways you can make a charitable bequest:
1) Make a cash gift. You may simply state that you wish to leave a specific cash amount or a certain percentage of your entire estate to one or more charities. It could also be the amount left after all other beneficiaries have received their bequests – the residue of your estate.
2) Make a gift of property, such as stocks, real estate and/or the whole or partial interest in a life insurance policy.
Give us a call. We would be glad to spend time with you and discuss the best strategy for your particular circumstances.
Contact: Amit Mohan, CFO Ananda Sangha
By phone: 8447000121
We look forward to serving you.
1.3 Will Fact Sheet
A Will is a way to state legally how you would like to dispose of your assets such as cash, stocks, bonds, real estate, and other personal items. This may be done either by assigning a specific amount, or a percentage, of your estate to the individuals and organizations you would like to support.

A Bequest is a gift of personal property given through a Will and can include cash, stocks, bonds, real estate and other personal property. Our Guru Legacy Fund handles bequests from those who would like to support the mission of Paramhansa Yogananda through the Ananda Sangha.

A Will should be handled by a lawyer to be assured that it is legally valid.

A Will should be kept up-to-date and should be amended as your life circumstances change.

A Will should be safely stored. There can only be one original of your will, which can be kept either at your lawyers' office, by your executor, at home or in a bank safety deposit box. Those close to you should know the location of your Will. Only the original of your will is a valid legal document.
1.4 Bequest Language to Use for Our Guru Legacy Fund of Ananda Sangha
1. Sample Bequest language
A. Bequest of the Residue of your estate:
"I leave all [or ____ %] of the rest, residue and remainder of my estate, whether immoveable or moveable property, and wherever located, to Our Guru's Legacy fund of Ananda Sangha, N-100 Panchsheel Park, New Delhi 110017

B. Bequest of a Specific Amount:
"I leave to Our Guru's Legacy fund of Ananda Sangha, N-100 Panchsheel Park, New Delhi 110017 for its general purposes the sum of INR ______________
2. Gifts of immoveable property by Will
"I leave to Our Guru's Legacy fund of Ananda Sangha, N-100 Panchsheel Park, New Delhi 110017 the immoveable property described as follows: (Property description)
1.5 A Typical Form of a Will
A typical format of a Will is as follows:
I, (name of the testator), son of …, aged about …, of …. religion, citizen of …., residing at ….., do hereby declare this to be my last will and testament which I make on this ______ day of __________ 202_ at ____________ ("Will") as under:
DECLARATION
1. I hereby revoke all my previous wills and codicils thereto, if any.
2. I am of good health and of sound mind and capacity and I am making this Will out of my free will.
APPOINTMENT OF EXECUTORS
3. I hereby appoint ________, residing at ______ as the sole executor and administrator of my Estate ("Executor") in so far as this Will is concerned.
PAYMENT OF FUNERAL / LAST RITES EXPENSES, TAXES AND DUTIES
4. The Executor shall, from my Estate, expend such amounts towards my funeral and obsequial ceremonies as may be required. My Executor shall not be obligated to give accounts thereof to anybody.
5. I hereby direct my Executor to pay all such debts, liabilities, taxes, duties, fees, etc., which concern the Estate and which I may leave after my demise from my Estate itself. The balance of such Estate shall be collected and dealt with in the manner specified herein below.
DEVOLUTION OF ESTATE
6. I own and possess certain properties and assets on the date of this Will which have been listed in Schedule A which form part of the Estate. The assets listed in Schedule A are not an exhaustive list of all assets owned by me and that the mention of the aforesaid assets is merely to give the Executor an indication and a direction to proceed further.
7. I GIVE, DEVISE and BEQUEATH, absolutely and forever, to _____, all my right, title and interest in the following assets:
Do mention the names of the persons to receive the assets, and also mention an alternative name in case the person to receive the bequest has passed away prior to the writer of the Will. Authority to executor
8. I hereby further declare that my Executor shall have full powers and the authority to sell, call in and convert into money any / all of my financial investments which I may be possessed of at the time of my demise and distribute the proceeds thereof.
9. The Executor may reimburse himself from my Estate reasonable expenses incurred towards the completion of the execution and probate formalities.
10. The Executor shall be empowered to appoint and consult with any professional services for better undertaking his / her responsibilities in accordance with my wishes.
IN WITNESS WHEREOF, I do hereby set and subscribe my hand to this my last will and testament on this ________ DAY of __________, _____.
SIGNED and ACKNOWLEDGED by the abovenamed testator, _______,as his last will and testament, in the presence of us, who at his request and in his presence and in the presence of each other have hereunto set and subscribed our respective hands as witnesses.
Signature of the author of the Will
Witness 1
Name:
Address:
Date
Signature of Witness 1
Witness 2
Name:
Address:
Date
Signature of Witness 2
1.6 Planned Gift Notification form
2. How Ananda Sangha Trust Can Serve You?
• By providing guidance and direction in the area of charitable estate gift planning.
• By assisting those who wish to include Ananda as a beneficiary of their estate planning.
• By assisting you in supporting initiatives and projects that are particularly meaningful to you.
• By providing a place for you to give undirected gifts, to be used where they are most needed within Ananda Sangha's work.
• By allowing a single gift to be directed to a number of areas within Ananda.
• By making it possible to give to Ananda anonymously.
Contact: Amit Mohan, CFO Ananda Sangha
By phone: 8447000121
We look forward to serving you.
---
To donate to "Our Guru's Legacy" please use the NEFT details below:
Beneficiary Name: Ananda Sangha Trust-Masters Fund
Bank Name: HDFC Bank
Account No. 50100481262100
IFSC Code: HDFC0000614
Branch: Geetanjali Enclave, New Delhi
To receive the 80G receipt, please email the following details to guruslegacy@anandaindia.org
1. Your Name
2. Residence Address
3. Date of Birth
4. PAN details
5. Transaction reference number
Donations to Ananda Sangha are eligible for 50% Tax Exemption under section 80G of the IT Act, 1961