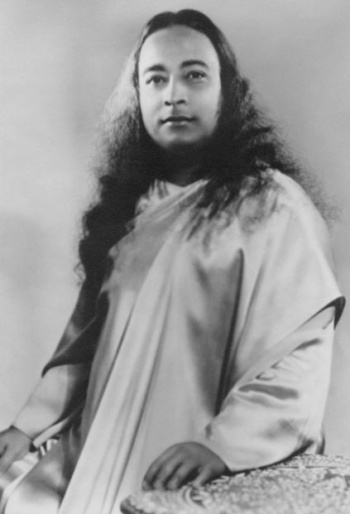 As aspiring Yogis, we need to enhance and synchronise the 'frequency' of our own  individual vibrational energy with that of Cosmic Consciousness.
Our Guru Paramhansa Yogananda taught us to use concentration and will power to consciously increase our body's supply of cosmic energy , and thence to direct it to any body part; or to release it again into space through the sensitised antenna of our palms , flowing as a healing force to those in need. "The channel is blessed by what flows through it", Master reminded us. Our greatest hidden resource is our capacity to channel grace, and when a blessing connects, it is almost always because the person giving the blessing is connected to his or her own emotional center.
But what about those people in our lives whom we subtly refuse to bless? People who have wounded us, or have done something which our discriminating mind assures us should not be condoned? We find ourselves blurring the boundary between what they have done and who they are.
Honest introspection frequently shows us that our refusal to bless comes simply from an inner contraction….. irritation, jealousy, disgust or some other form of withholding. The truth is that we have to find a way to bless them in order to truly resolve the conflict – the conflict within us, more than the conflict with them.
We can start with a partially self righteous: "May you see the truth about what really happened." Or a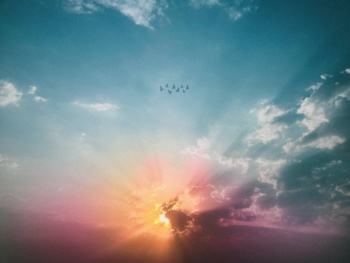 prayer to Divine Mother to take over as we are not able to find any connect. This continued practice of sending healing  will slowly but surely break down our heart's defences, and our blessings can then change to: "May we recognize the humanity in each other."  This will slowly lead to a shift in our inner heart environment, and our thoughts will carry a natural energy of blessing, which will definitely reach that person.
Being willing to send healing to our own past, our lost friends, the people who hurt us, is, paradoxically, the only way to free ourselves from being haunted by them.  In the Old Testament, Jacob grabs hold of an angel saying, "I will not let thee go until thou bless me." The patriarch Jacob here could well be a metaphor for our painful memories, our intense karmas, the people who've let us down ….they will not let us go until we can truly, truly bless them.
And that is when the channel itself will be truly blessed!
Jai Guru!