Nayaswamis Jyotish and Devi, spiritual directors of Ananda Sangha Worldwide will be in India from February 10th, until March 17th. They will be spending most of their time doing programs in Chennai.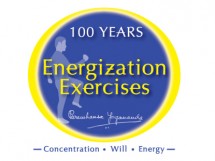 "All success depends ultimately on energy. Energy is really the differentiating factor between genius and mediocrity. So these exercises are much more than just physical. They're the cornerstone of Yogananda's whole system of teaching, and, in fact, of all spiritual progress." – SWAMI KRIYANANDA

The Energization Exercises are a set of 39 exercises which, if done as designed and intended, can instantly recharge the human body with an unlimited supply of cosmic energy. Learn More About Energization Exercises.
Ananda : A center for meditation, yoga and spirituality.
Are you seeking inner peace? Wanting to find purpose and meaning in life?
Perhaps you have had questions about God, or are seeking a deeper connection with the Divine. For forty years, Ananda has helped thousands of people all over the world achieve these goals. We offer support and friendship for your spiritual journey.


The Carping Spirit
By Nayaswami Jaya
I was chatting recently with a gentleman about my regard for someone we both knew who seemed to be a good man and well intentioned.  My acquaintance remarked, "Yes, I agree, but ….." and then proceeded to list his grievances about this person, pointing one perceived fault after another. Read More
Stories as Teachers
By Nayaswami Jyotish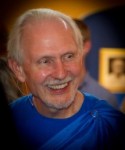 Stories are great teachers. They involve the listener emotionally, and stick in the mind much better than mere concepts. For example, we all know that that we should think of others and not only ourselves. But the principle comes alive when packaged in a good story. Read More
Healing Prayer Requests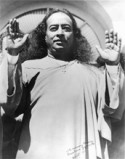 Our Healing Prayers Circle prays for those in need of healing of body, mind, and soul. 
If you, or someone you care for, is experiencing a health challenge or difficult life situation, we can pray for them at a distance. You may submit prayer requests for physical, mental, or spiritual well-being. Email your request to: healing@anandaindia.org
Paramhansa Yogananda Public Charitable Trust

Paramhansa Yogananda Public Charitable Trust – What We Do ?
Paramhansa Yogananda Public Charitable Trust works with the poorest of the poor, disadvantaged and marginalized sections of society to provide them with physical comfort including food, clothing and shelter, health and medical care, to improve their life circumstances and help live a joyful life. Currently, the trust is providing support to more than 3000 widows in the holy city of Vrindavan with home-based care, hospitalization and shelter with total care and support.
"Divine abundance follows the law of service and generosity. Give and then receive. Give to the world the best you have, and the best will come to you."
– Paramhansa Yogananda
Free Live Webinars
We offer free online classes on Meditation, Yoga and Spirituality. Attend our classes from your home or workplace. Just subscribe to our newsletter and we will keep you posted on our weekly class schedule. 
POPULAR : Living Wisely, Living Well
Every Wednesday – 7:30-8:15 PM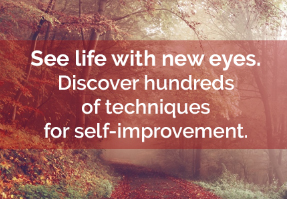 Living Wisely, Living Well is one of our most popular online series, where our senior acharyas share simple and practical ways that bring profound results and can transform your life.

Nayaswamis Jyotish and Devi
Spiritual Directors of Ananda Sangha Worldwide

Watch Nayaswamis Jyotish & Devi's inspirational talks on our Ananda India & Ananda India Online YouTube Channels.
Follow Nayaswamis Jyotish and Devi's articles and blog posts on "Speaking Tree.in".

Meet Ananda India's Co-Spiritual Directors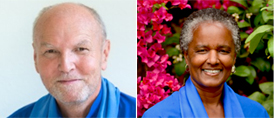 Nayaswami Jaya
Your body is a temple more truly than any edifice built by hands.
Enter therein daily. Move in solemn procession up the aisle of the spine to God's high altar in the forehead (the seat of superconscious ecstasy). Worship God at that altar in the spiritual eye.
From Living Wisely, Living Well By Swami Kriyananda