Spiritual Renewal Weekend (SRW)-27-29 November:
All India Ananda Sangha Gathering Featuring Ananda Worldwide Spiritual Directors Nayaswamis Jyotish and Devi
Join us 27-29 November at Ananda Gurgaon and Ananda Delhi (NCR). The weekend will feature discourses, meditations, kirtan, spiritual questions and answers, meditation classes, and wonderful satsang with devotees from all over India. Ananda India acharyas from cities throughout India will also be attending and giving classes.

Spiritual Renewal Weekend is a time to recharge, renew and uplift your spiritual practices—meditation, yoga, chanting, energisation exercises—and to have satsang with other truth-seekers on the path. This program, started by Swami Kriyananda, nearly 50 years ago at Ananda USA, has become one of the highlights of the year for many devotees and truth-seekers. This is the first time we're having Spiritual Renewal Weekend (SRW) in India and we hope you will join. View the schedule and more details here. Or, register here to attend this event! Optional add-on Rishikesh pilgrimage will follow this weekend (details).
Featured Video: "Guru Purnima Celebration in Mumbai" with Nayaswami Jaya
News of Nayaswamis Jyotish & Devi
Nayaswamis Jyotish and Devi first discourse in India will be 10 September. Stay tuned for information on LIVE BROADCASTS of their discourses and events.

Nayaswami Jyotish & Devi will stay in their home in Gurgaon and travel to Ananda Meditation Centres in Delhi, Noida, Mumbai, and Pune. They are looking forward to seeing everyone. View their schedule of public events and webinars! Their first talk is scheduled for 10 September in Gurgaon. They will also be giving Tuesday webinars. Stay tuned for detailed schedules of their local talks as well as all India online live broadcasts.
Online with Ananda India: Free Inspirational Talks and More!
Wednesday Evenings: Living Wisely, Living Well with Nayaswamis Jyotish & Devi, Nayaswamis Jaya & Sadhana Devi, Nayaswami Dhyana & Nayaswami Devarshi alternating. Also, daily inspirational classes are offered.
Upcoming Living Wisely, Living Well broadcasts:
Wednesdays 7:30-8:30pm (view here)
12 August: "Accept Responsibility for Your Decisions" with Nayaswami Devarshi
19 August: "Give the Gift of Joy" with Nayaswamis Jaya and Sadhana Devi
26 August: "How to Face Pain and Sorrow" with Nayaswami Devarshi
Also offered: Bhagavad Gita classes with Nayaswamis Jaya & Devarshi, Raja Yoga classes, Guided Daily Sadhanas & more! Visit the online classes website for more details on how to view all the classes.
"In Joy We Live" Blog Post from Nayswami Devarshi
Read: "Made in the Image of God—Overcoming Challenges" by Nayaswami Devarshi

A friend of mine was going through an extremely difficult series of tests, challenges and karma, when she had an interview with Swami Kriyanandaji.
You might ask yourself the question, "If I were going through the most challenging period of my life, and had an interview with a saint, what would I ask him?" It would be natural to ask for help to remove some of the karma, or an understanding as to why those things are happening in one's life.
My friend went for the interview with similar thoughts. But after talking with Swamiji for some time, she simply (and wisely!) asked him, "Will you please give me some of your strength?" Swamiji said, "Yes" – and gave her his blessings and strength. And indeed, she found herself becoming stronger to face her challenges. (read more of this post…)
This Week's "A Touch of Light" Blog Post from Nayaswamis Jyotish and Devi
Nayaswami Devi's article, "God's Protecting Power"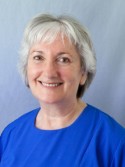 "Would any of you like to join me on a camping trip to Mt. Shasta?" With his characteristic enthusiasm and joy, Swami Kriyananda extended this invitation to a small group of us one morning. Swamiji had been asked to give a talk in nearby Shasta City and decided to combine this with a short vacation.
Shasta is a beautiful mountain in Northern California that majestically rises to 14,000 feet above the surrounding plains. Standing alone, Shasta is yet surrounded by many legends—stories of ascended masters living on, or even inside, the mountain. (Paramhansa Yogananda's comment was, "There are no masters living there." Then he added, intriguingly, "There have been colonists. However, no masters.")…(read more of this post and sign up to receive these…)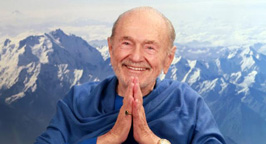 Swami Kriyananda In Memoriam
Watch videos commemorating the passing of Swami Kriyananda on 20 April, 2013.
Watch videos of Swamiji's talks
Website dedicated to Swamiji
SwamiKriyananda.org has many inspiring videos, photos, articles, and more posted in honour of Swamiji.
© 2003-2015 Ananda Sangha India
No calamity will shake you if you stand calmly and firmly at your own center.
"Be able," as my Guru said, "to stand unshaken amid the crash of breaking worlds!"
f you offer your heart's feelings up in devotion to God, fear will pass overhead like a cloud, and you will be enveloped in bliss.
From Living Wisely, Living Well By Swami Kriyananda