What is Ananda?
A worldwide spiritual movement to help you find joy within yourself, inspired by Paramhansa Yogananda and founded by his disciple, Swami Kriyananda.
Ananda Sangha – "fellowship of divine joy"—is a worldwide group of individuals who share the search for higher consciousness and the ideal of service to others by following the teachings of Paramhansa Yogananda. These teachings emphasize "Self-realisation" as direct inner experience of God. Non-sectarian, they are based on India's timeless universal truths and offer practical solutions to the challenges of modern life.
Happy Guru Purnima
The Guru Principle is said to be a thousand times more active on the day of Guru Purnima than on any other day. The word guru is derived from two words, gu and ru. The Sanskrit root gu means darkness or ignorance, and ru denotes the remover of that darkness. Therefore, a guru is one who removes the darkness of our ignorance. "Purnima" means the full moon day in the month of Ashadh June-July. Let the Guru bring the full radiance of his wisdom to us as we usher in the full moon.
The festival "Guru Purnima" in the Indian tradition honors the spiritual teacher, the Guru, in whatever form one worships him or her.
News & Updates
Nayaswamis Jyotish & Devi Visiting India
Nayaswamis Jyotish and Devi, spiritual directors of Ananda Sangha Worldwide, will be in India from September to November 2016 giving talks on spiritualizing daily life and the practice of Kriya Yoga meditation.
Schedule –
9 – 30 Sept : NCR
24 – 25 Sept : Ananda Spiritual Fair in NCR
3 – 17 Oct : Chennai
18 – 30 Oct : NCR
11 – 13 Nov : Mumbai
14 -20 Nov : Bangalore
21 – 27 Nov : Pune
For more deatils write to us at ananda@anandaindia.org
In Joy We Live
Inspirational Blog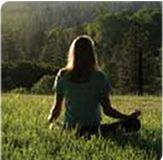 In the ' The New Path', Swami Kriyananda describes the feelings of the young J Donald Walters, as he enters his Guru's ashram, for the very first time; in the following words.
" Yes, I reflected, this was home! For how many years had I wandered..... I had begun to wonder if I belonged anywhere. But now, suddenly, I knew that I did belong: right here in this ashram; here with my Guru; here with his spiritual family! Gazing about me, I breathed deeply the peace that permeated this holy place."
"This is all I was able to rescue from our house before the fire forced me out," Jyotish said as he handed me a small cardboard container slightly larger than a shoebox. It was the end of a long day on June 28, 1976. The forest fire that had started that morning, and that burnt Ananda Village to the ground, was finally contained.
Video Blog
We offer free online classes on Meditation, Yoga and Spirituality. Attend our classes from your home or workplace. Just subscribe to our newsletter and we will keep you posted on our weekly class schedule.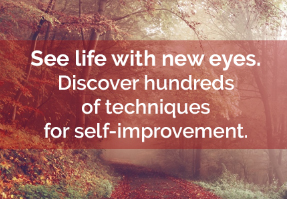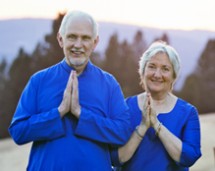 Follow Nayaswamis Jyotish and Devi's articles and blog posts on "Speaking Tree.in".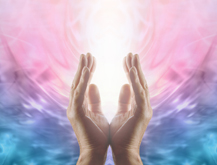 If you, or someone you care for, is experiencing a health challenge or difficult life situation, we can pray for them at a distance. You may submit prayer requests for physical, mental, or spiritual well-being. Email your request to: healing@anandaindia.org.