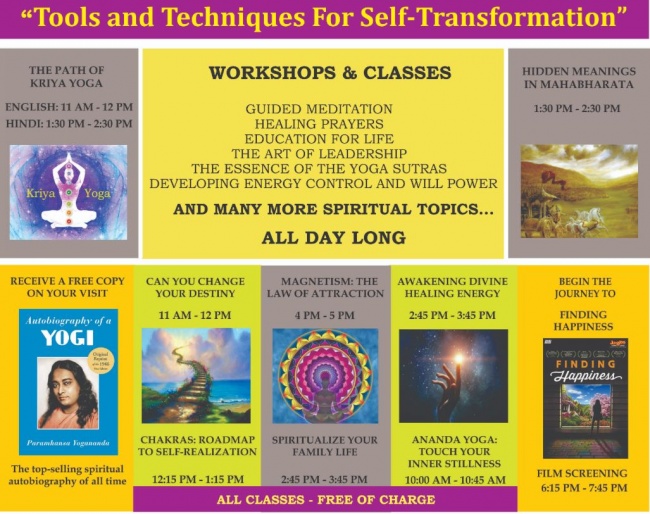 Ananda Sangha presents Spiritual Fairs, an all-day free event open to all, full of talks and experiential workshops which are life changing, based on the teachings of Paramhansa Yogananda in cities across India. Learn tools and techniques for Self-Transformation. Join us for a day of Spiritual Adventure! All are welcome! Stay tuned for an upcoming fair in your city!
Public Talk in a city near you
Don't miss a Public Talk by one of our Acharyas in a city near you on various life changing topics. These events are usually followed by a Free How To Meditate Class open to those who have attended the talk.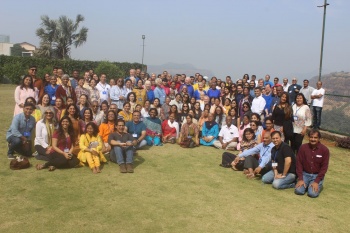 Ananda offers residential retreats open to all. Last year's retreat with Nayaswami Jyotish and Devi was deeply inspiring and joyful. It was completely full with 160 devotees attending from all over India. Everyone loved the venue Dukes Retreat in Khandala. Some pictures from last year's retreat to give you a glimpse: