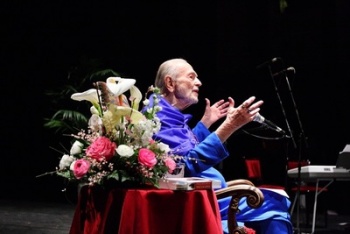 Two Easter talks are on Special until April 22nd – $5 donation for 2 talks.
We have a technical difficulty at the moment. Please contact us if you would like these talks. Put this coupon code in the shopping cart:
easterdiscount
Easter Talk Special – Jesus gave his life for those who loved Him and loved God through Him. And in giving up his life, he gave them life.
The second coming of Christ is the promise that the spirit of Christ can be born within. Instead of just reading about the coming of Christ, we can commune with His spirit within ourselves.
Collection Contents
Good Friday – 1984
Easter 1989



Live in the eternal now. Live in the thought that God is with you now, that you have Him.
You do not have to wait for Him to come to you, offer yourself to Him
In your own way, your resurrection will and must be as important as the resurrection of Christ.
God expresses Himself uniquely and gloriously through each person.