Deepening Meditation
Step 2 on the path of Kriya Yoga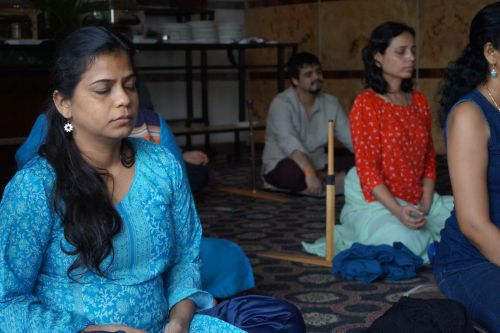 For those who have completed the How to Meditate class on April 13 /14, this second step has 4 classes to help you practice the techniques more regularly and deeply. In this series we will cover:
Guided Hong-Sau meditation practice with Q&A.
39 Energization Exercises to relax and recharge the body.
Principles of energy and magnetism.
How to change habit and subconscious mind using affirmations.
Basic spiritual principles for daily life.
Dates: Apr 21, May 5, 19, Jun 2
Time: 11:30 am – 1:30 pm
Fee: Rs 1200
Course Book: The Art and Science of Raja Yoga by Swami Kriyananda (Not included in fee).
Venue: C-403, Sharanam Apartments 3, Prahladnagar, Shyamal Crossroads, Near Seema Hall
Register & Pay
How to Meditate
Learn a simple, yet powerful technique of meditation.
In this class you will learn how to:
Relax, concentrate, and energize the body and mind
Feel happier, more relaxed and at peace with yourself
Improve your health, mental clarity and vitality
Develop a more intuitive, heart-centered way of life
Discover and explore your inner spiritual nature
Time & Date: 5 – 7 pm, Saturday, 20th April
Venue: C-403, Sharnam Apt-3, Opp Titanium City Center Mall, Ahmedabad
Fee: Rs 400 (includes course material)
Call: 90996-97756 / 74360-02086
Limited Seats
Register & Pay
Sunday Satsang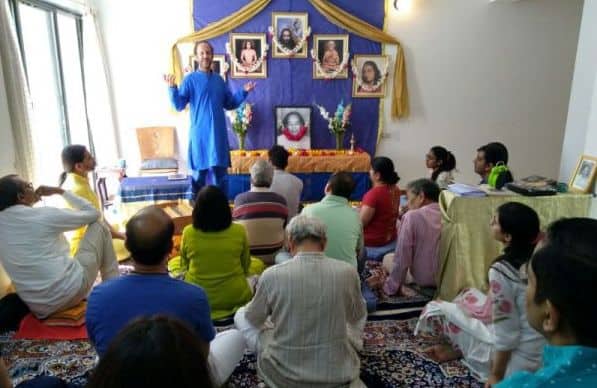 10.00-11.30 am
Join us for Chanting, meditation, affirmation and inspirational discussion on Bhagwad Gita.
All are Welcome
Next Satsang Date: TBA
Contact Information
Address:
C-403, Sharanam Apartments 3,
Prahladnagar, Shyamal Crossroads,
Near Seema Hall
Tel: +91 90996-97756 / 74360-02086
Email: ahmedabad@anandaindia.org
Ahmedabad Newsletter Sign Up