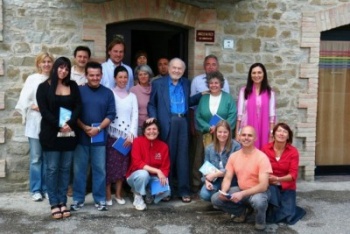 Spiritual Marriage & Family – a fascinating study of how to develop
a more expansive consciousness in yourself and others.
Kriyananda explains how to best relate to your spouse, family or anyone without emotion and from a higher state of consciousness.
Kriyananda begins with an overview of the soul's evolution and also
discusses a two-fold purpose to spiritual marriage:
1. to become more selfless
2. to develop a broad cosmic vision that we are a part of the Great Spirit whose
consciousness pervades every heart and every atom.
Other topics include:
How to center yourself in God first and then relate to family members from that center
Tips for happy and successful relationships
How to discipline children
How to handle relationship problems
Developing mutual respect