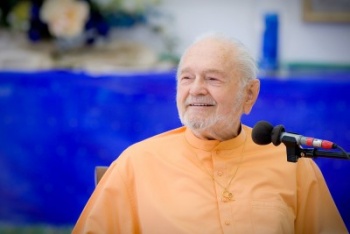 About Member Monthly Subscription – $25/Month:
• You receive a new MP3 talk on or around the 15th of each month.
• You help support people who wish to receive the talks, but can't afford a monthly donation.
• Join in 2 free virtual events. We listen to talks by Kriyananda each second and fourth Thursday 12pm-12:30 pm PDT
• You help us digitize more talks by Swami Kriyananda from reel-to-reel, cassette and DAT tapes and support the Treasures Ministry in all of it's functions, including website improvements.