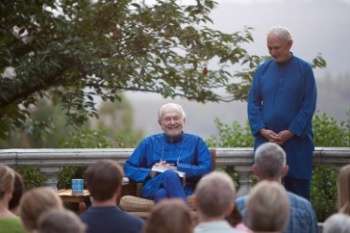 Interiorize Your Mind – control the reactive process, dive deep in meditation and act with calmness and detachment.
Feed the inner fires of compassion in meditation, and to practice compassion in our daily lives by giving and doing things for others.
You are a child of God. Interiorization of the mind will reveal this.
A temptation of meditation is to become overly self-involved, and be aloof to the challenges of others.