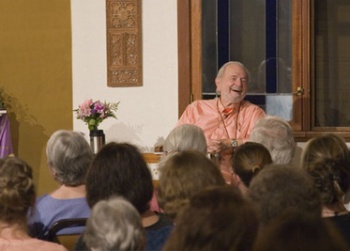 Divine Romance – if you only knew how much God loves you, you would die for joy!
A deeply inspiring talk on the true meaning of faith and how to love God.
Kriyananda talks of the devotee's love for God, and His love for us, as a "romance." He tells us that the word "romance" doesn't only refer to a human love affair.
 Romance in the original meaning was a rousing adventure story.