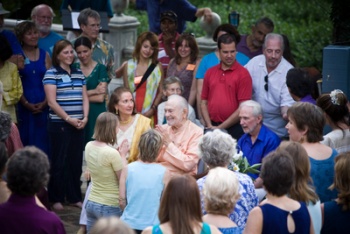 In Developing Inner Strength Through Spiritual Tests Kriyananda shares many personal stories of Yogananda. They are intertwined with deep lessons we can apply to our own lives.
He encourages us to persevere in our search for God no matter what challenges life throws our way.
Try to see every test in life as a blessing. Everything comes to us by the grace of God, even if doesn't feel like grace.
This talk is one in a series of 365 programs recorded for Aasta TV in India – A Way of Awakening. The 20 minute talks are based on readings from Kriyananda's book Conversations with Yogananda.