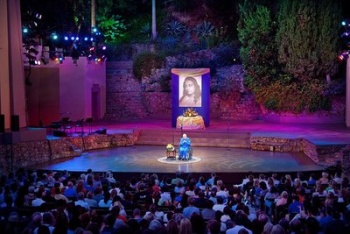 Christmas Meditation 12/23/89 –  In the tradition of Yogananda, Ananda Village holds an eight hour meditation to draw closer to Christ's consciousness. Yogananda called it the "Spiritual Christmas."
This recording has excerpts from the 12/23/89 meditation. You can have a home or group meditation by pausing the recording at any point.
It includes Swami Kriyananda, chanting, making comments about Christ and deep meditation. He also reads reads the poem Samadhi. Yogananda said we should memorize this poem and recite it everyday.