An Online Live Experiential
Workshop
Music and Art have a great potential to resonate with the higher realities of love and joy in our own selves. They have a direct impact on our consciousness.
Explore music that helps uplift our consciousness and tap into the innate harmony that underlies everything. Also learn simple art exercises to open the heart and express the higher inspiration we feel.
Together, these two mediums combined can serve in uplifting our consciousness and and creating inner and outer harmony in us. Join us to discover the use of music and art as doorways to tap into our inner world!
Highlights of this Workshop:
In this session, (divided into 6 parts) we will:
– Learn to feel the effect of music in yourself
– Singing exercises to help bring more feeling out
– Explore music that helps uplift our consciousness
– Learn Art & Music exercises to tune into different states of consciousness
– Use artistic expression to open our hearts
– Express the higher inspiration we feel in our creativity and in life

All are welcome! Register now!
Creativity does not necessarily mean doing things differently. Creativity means cooperating with grace and opening ourselves to God and let him flow through us. Come explore this idea through this workshop, available as a recording by popular demand!
The session was around 3 hours long, but we have divided it into 6 sections so you can easily follow along with the activities at your own pace.
Register for the Art & Music Online Workshop
Rs. 500 
(If you have any questions please call 9011041946 or email: online@anandaindia.org)
What Happens After I Add to Cart:

Secure Checkout,
Receive the link in your inbox,
Also accessible through a free mobile app on your phone!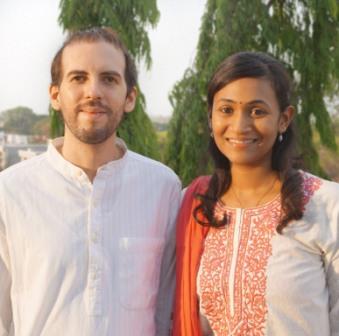 Baraquiel and Shamini live in Ananda Pune and have been sharing the principles of yoga & meditation in cities across India. They currently help run the Ananda India Online community & courses (offered by a variety of teachers across Ananda). Baraquiel also directs the choir and shares classes on the impact that music has in uplifting our consciousness. Shamini is also an art educator and Ananda Yoga teacher who shares the benefits of spiritual teachings applied through art-based workshops and activities.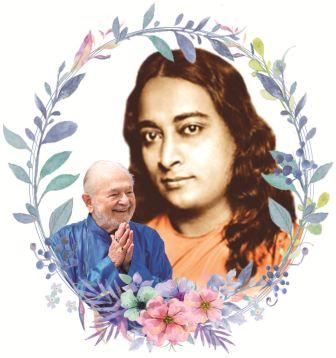 " A work of art is not great merely because it is skillfully executed. It is great if its message inspires us, however subtly, toward calm, intuitive feeling, and if it helps us to recognize in that feeling at least a suggestion of our own highest, spiritual potential."Swami Kriyananda