A special two-part series with Nayaswamis Jyotish & Devi, Spiritual Co-directors of Ananda Worldwide.
Join Tyagis Shurjo & Narayani as they converse with Ananda's Spiritual directors, who just celebrated their 45th anniversary together, on how can one spiritualize and uplift their relationships, marriage or otherwise, to higher and deeper realms of soul connection.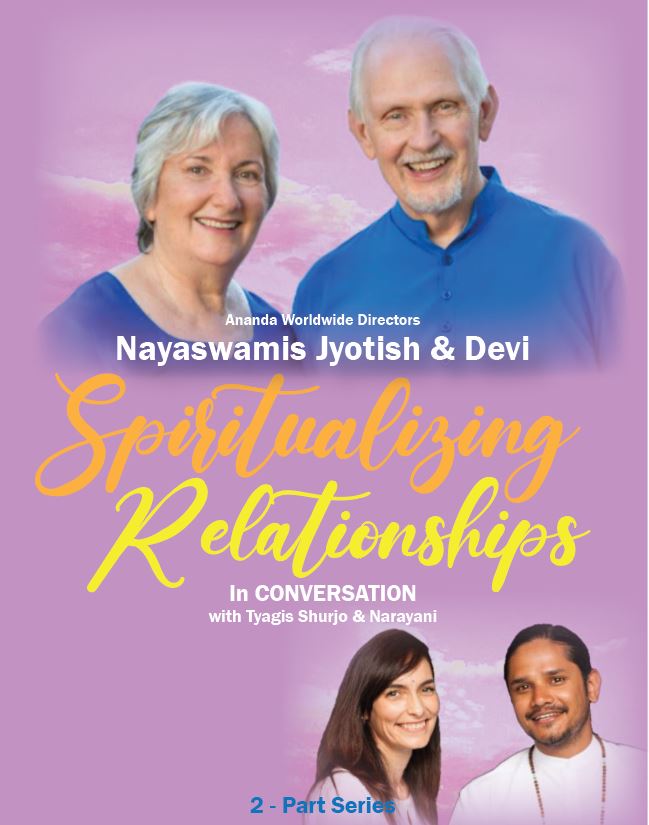 Based on the book authored by Nayaswami Jyotish, 30-Day Essentials for Marriage, gives 30 practical and spiritual practices for each day of the month to ensure that your relationship not only stays alive and fresh, but deepens into a soul-relationship.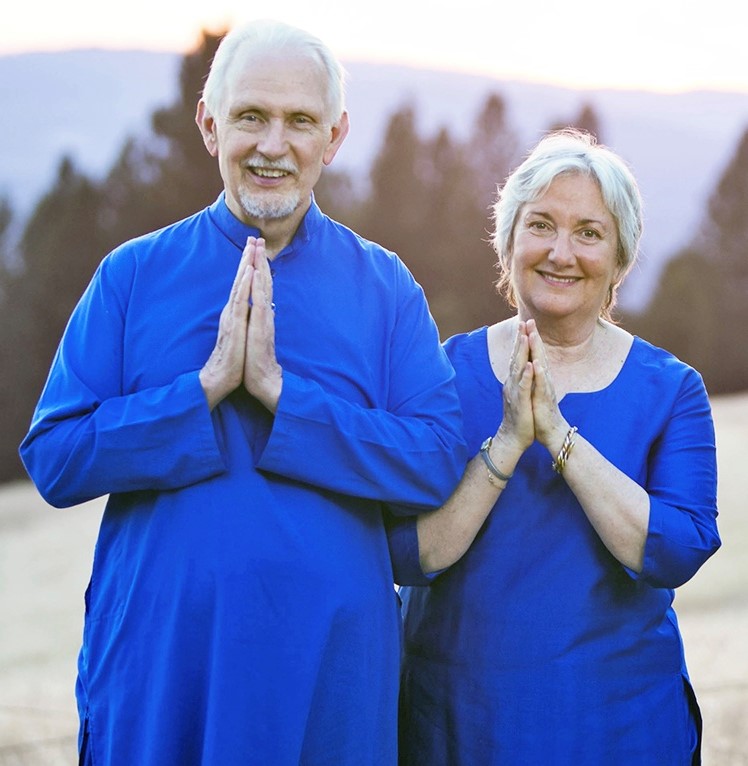 Who Are Jyotish and Devi?
Nayaswamis Jyotish and Devi are dynamic emissaries of Paramhansa Yogananda, and Global Peace Ambassadors.
As Spiritual Directors of Ananda, and living examples of spiritual values in action, Jyotish and Devi travel the world, sharing Yogananda's teachings, and blessing people with the practical and heart-opening path of Kriya Yoga.
Swami Kriyananda, Ananda's founder, designated Jyotish as his spiritual successor.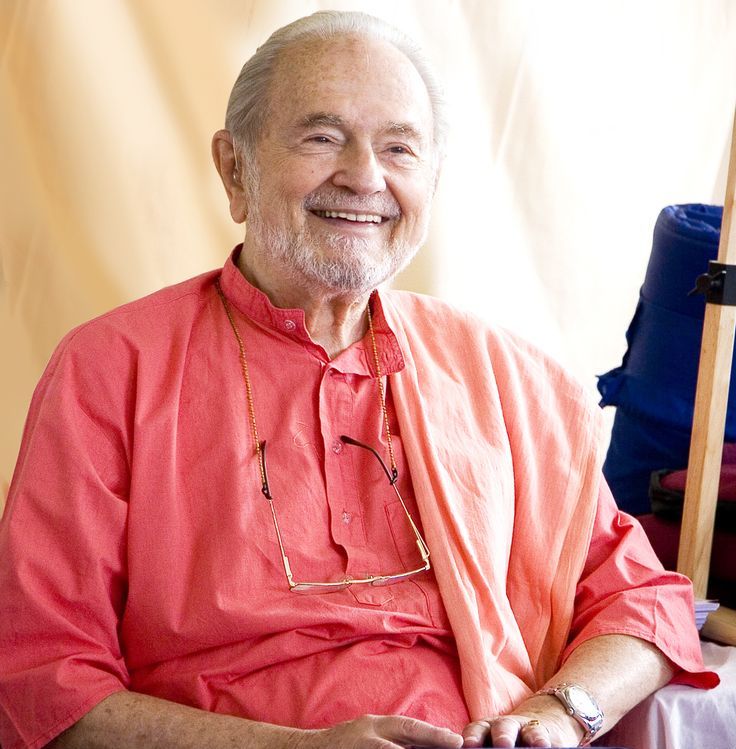 "There is a natural balance that ensues from a healthy relationship between husband and wife: the harmonizing of reason and feeling. The offering up of feeling to the judgement of reason is, in most matters, a natural directional flow for right action."
Swami Kriyananda