UPLIFTING . JOYFUL . INSPIRATION

with David Eby
Music is vibration. What are we, but vibrations of energy? Sound waves carry thoughts, emotions, and energy straight into our being, affecting our consciousness, health, and wellness.
This course will give you not only a direct experience of the deeper power of music, but also the tools to take you where you want your consciousness to go.
Taken from direct experience, ancient yogic teachings, and the wisdom of Paramhansa Yogananda and Swami Kriyananda, we dive into the mysteries of how and why music affects us so strongly.
Enjoy videos sharing concepts or instruction including fascinating tips to practice daily. You will also receive an opportunity to connect with the instructor if you wish to.
Highlights of this course:
Access the energy of your own highest potential
Uplift your consciousness and change your energy
Listen with deeper enjoyment and receptivity
Develop your voice by infusing energy of your own chakras
Resonate inner joy through speaking and singing
"Wow! What an amazingly practical, hands-on way to access what for many is the occasional joy of inspiration…to make it an every day joy. An excellent presentation." 

– Karen Gamow
"David takes you into realms not commonly touched in music workshops. You'll return to your music having grown with new tools to inspiration." 

– Shirley Dickard
Register for this course, "Music and Consciousness"
Rs. 1500
Secure Checkout
Complete the Checkout Process using our Secure Payment Gateway, Login using credentials emailed to you and Access the course instantly!
David Eby
David Eby, cellist, teacher and writer, has directed Ananda music since 1997 in Portland and the Ananda Village, exploring the connections between music, consciousness and meditation. After earning performance degrees and honors from Eastman and Indiana University, he served as principal cellist for the Evansville and Owensboro Symphony Orchestras, and was the founding cellist for Pink Martini. He currently teaches at Lewis & Clark College, was featured in and produced the soundtrack for the Hollywood film, Finding Happiness, and has given a TEDx talk on music and meditation. His articles appear on his website: DavidEbyMusic.com
Frequently Asked Questions:
1) Do I need to be a singer to get the most out of this course?
Absolutely not. This class is for everyone with a voice and 2 ears on their head.
2) Does it matter if I'm tone deaf?
Not at all. The vibrations of music go deeper than you know.
"Love is the Song of the Soul singing to God." Paramhansa Yogananda
Testimonials:
"It touched me on levels I had forgotten—how to apply the best of my meditative experiences to other parts of my daily life, work, and performance." – Wayne Palmer, choir director, Ananda Church of Self-Realization, Palo Alto
"David eloquently walked us through the natural progression of a performer's relationship with inspiration, and showed us how we can stay in the state of fresh inspiration whenever we want." – Jacob McLeod co-founder of the mensA Capella sextet, Creative Destruction."
"We were invited into a process whereby inspiration becomes available at will. It works!"
– Rev. Nirmoha Vargas-Gladen, M.Div., Chaplaincy Resident at Stanford Hospital
"David's techniques are so simple and essential that I'm left wondering how I forgot how to use them in the first place—I am very grateful that this program exists to remind me." – Avery Jepsen-Minyard, Portland cellist and composer
"Heartfelt, well presented useful techniques to explore the mystery of a more present application of Spirit. A very fine gift to us all." – Patricia Rehm, Portland vocalist
"This course is an answer to the soul's long journey towards inspiration. Diving deep into the depths of inspiration, David takes us to greater states of awareness by teaching how to resonate with that which we already are: pure Joy." – Vinny Jones
"An inspirational, uplifting time that you wish would go on longer. David is a master at conveying ideas so you understand them in yourself rather than imposing them on you. I felt blessed and uplifted." – Adam Trowbridge
"It was an eye-opening experience that tied together both abstract and practical ideas on how to open ourselves to inspiration and function in that flow." – Saiganesh, technology consultant
"Refreshing. Down to earth, real feelings and experiences. Teaching us how to transform our own negativity into blissful and divine experiences." – Kristy Norfleet, recording artist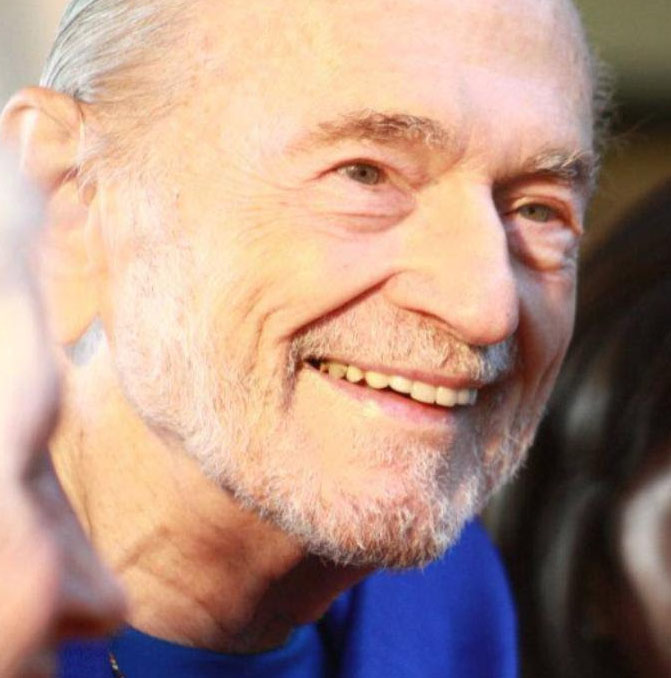 "Music is a language. Every melody, every chord, every rhythm has its own meaning…" Swami Kriyananda