The principles of magnetism give us a road map for success in every aspect of our lives and living by the highest within us. Learn to use the powerful laws of magnetism that determine success or failure in all areas of life. Presented by Nayaswami Jaya Helin, Spiritual Director of Ananda India and practicioner of these teachings of Paramhansa Yogananda for over 50 years.
Course includes 9 videos sharing concepts or instruction, guided exercises to practice and PDF hand-outs on the subject and an opportunity to connect with the instructor anytime.
Highlights of this course:
Understanding Magnetism: A Universal Principle
Developing the "Right" Kind of Magnetism
5 tools to Generate and Strengthen our Magnetism
Protection from Negative Magnetism
Making a Lasting Change in our lives
Register for this course, "Magnetism: the Key to Success,"
= Rs. 1400
[Thank you! The proceeds will help fund our outreach and inspiration efforts]. You can take this course at your own pace starting immediately when you sign up in your private account at Ananda India Online.
What Happens After I Add to Cart:

Secure Checkout
Login
Access the Course
Complete the Checkout Process using our Secure Payment Gateway, Login and Access Course Immediately!
Frequently Asked Questions:
1) How has working with the principles of Magnetism changed your life?
One begins to realize that outside factors do not always decide the outcome of any undertaking. In fact, when we are able to generate enough magnetism within ourselves and we learn to apply it in our daily life, we find that we will always draw to us those things we need. Swami Kriyananda's magnetism naturally drew people to him; they liked being in his company because he was positive and energetic. It was as if an inner light was burning within him. Many people's instant reaction was "That's how I want to be," with little idea about how to proceed.
2) What is Magnetism?
Magnetism, the soul's power of attraction, is a characteristic trait of all great souls and successful people. Like a strong flow of energy in the physical world generates a measurable magnetic field, so too saintly souls naturally manifest an attractive power through the creation of a strong upward flow of energy within. Indeed, magnetism in the highest sense is an expression of divine love, but on lower levels, it's the power to attract what we need when we need it, a requisite for any spiritual seeker and, indeed, for anyone trying to find success in any undertaking.
3) How is it a Key to Success in life?
Our magnetism is what draws to us opportunities, inspiration, people and every kind of success in life. It is a key to success in every aspect of life and this is what we will try to share in this course. Paramhansa Yogananda said: "We must develop two kinds of magnetism one to attract God and another to attract our material necessities. If we use all our magnetism to gain material things, sooner or later we shall be disillusioned. It is true that God gave us bodies, and we must look after them; but if we first develop spiritual magnetism, it will guide us in the proper ways to supply all our material needs."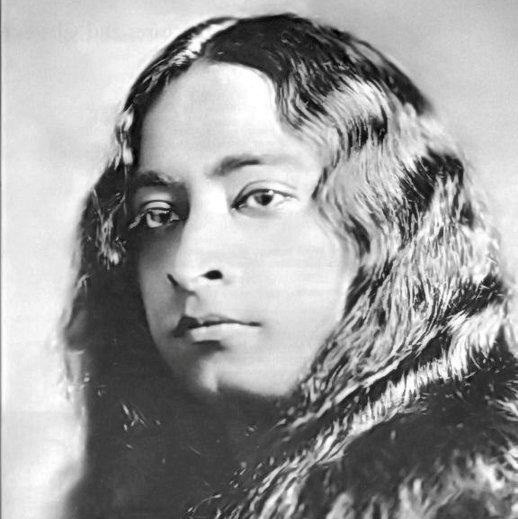 "There is within us a magnetic force by which we attract those who have a living relationship to our magnetic power. We must develop two kinds of magnetism one to attract God and another to attract our material necessities." Paramhansa Yogananda