Become a Master of Your Energy
Energy is the cornerstone of the yoga teachings. Paramhansa Yogananda devised a wonderful system called the Energization Exercises, which takes advantage of the power of will to draw life-force into the body.
We ARE energy. The very atoms of which our physical bodies are made are but energy. All matter is a manifestation of that energy.
The more we maintain a consciousness of this reality, the more we can rise triumphant over the bondage of matter. Fatigue, weakness, disease — these have no part of our true nature. Even in little ways, once we learn this truth, we can demonstrate its usefulness.
The Energization Exercises are a system that can help you increase the flow of life-force and direct it to various areas of the body in order to strengthen and vitalize them. These exercises also help focus the mind, and are an indispensable aid to meditation. If done sincerely and regularly, these exercises will completely change your life.
Highlights of this course:
How to live with greater energy
Learn the principles of energy and will
Learn all 39 Energization Exercises
Clear instructions on how to practice each exercise
Q&A video and a chance to ask your questions
Videos of Swami Kriyananda introducing the principles
Complementary MP3 talk of Swami Kriyananda
Video guide for everyday use
– The Need for Energy
– Ways to Energize the Body
– Diet and Colors
Register for the course "Energy and the Energization Exercises"
= Rs. 550
[Thank you! The proceeds will help fund our outreach and inspiration efforts].
You can take this course at your own pace starting immediately when you sign up in your private account at Ananda India Online.
The greater the will, the greater the flow of energy"

– Paramhansa Yogananda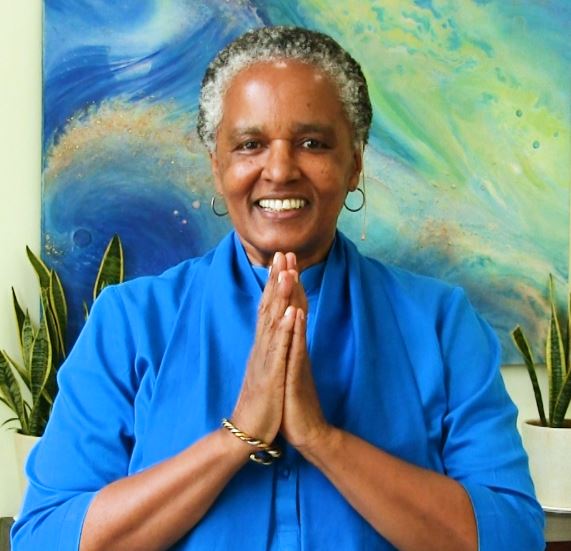 Nayaswami Dhyana, is co- spiritual director of Ananda Sangha. She started to study the teachings of Paramhansa Yogananda in 1978 and met Swami Kriyananda in 1980. She has shared the teachings of Yogananda in the US, Europe, Africa, Australia and India and helped in the founding of several of Ananda communities and centers. She has been authorized by Swami Kriyananda to give initiation into the advanced meditation technique Kriya Yoga. She teaches locally and travels around India offering training in meditation and Raja Yoga.
Baraquiel Castelli has been with Ananda Sangha since 2010 and conveys a deep understanding of the teachings of Paramhansa Yogananda with a sense of joy and wisdom. He lives in the Ananda Pune community and also shares many classes on the impact that music has in uplifting our consciousness.