Change Your Thoughts, Change Your Life
The practice of affirmations makes our experience of life richer. We know that we cannot run away from our thoughts, but we need to be aware and shape our thoughts in the direction we would like our life to go.
Enjoy this in-depth course, taught beautifully by Acharya Amit Purohit & Brahmachari Vineet, covering all aspects of Affirmations: starting from the basics of what is an affirmation, why affirm, the different levels of consciousness and their importance in our lives. Also enjoy examples and stories of Paramhansa Yogananda and practice sessions for different situations.
"Every tomorrow is determined by every today." - P. Yogananda
Course includes 21 videos of recorded classes presented in lessons and written resources. Also enjoy meditation, music, and other tools to help you deepen your practice. Lifetime access to all material!
The journey of life is also important - not just the destination. Make each moment an enriching one by watering the right thought-seeds that make our lives more fulfilling. Transform your consciousness through this course!
Highlights of this course:
What Yogananda taught about Affirmations
Attitudes and Techniques for successful practice
Healing with Affirmations
Affirmations with Music & Movement

Stories of Paramhansa Yogananda

Affirmations with Meditation & Vi

sualization

Ways to go deeper with your practice
Register for this course, "Affirmations for Healing"
= Rs. 1600  Launch Offer @50% off = Rs. 800
Register Now!
[Thank you! The proceeds will help fund our outreach and inspiration efforts].

Complete the Checkout Process using our Secure Payment Gateway. Login using your credentials emailed to you immediately.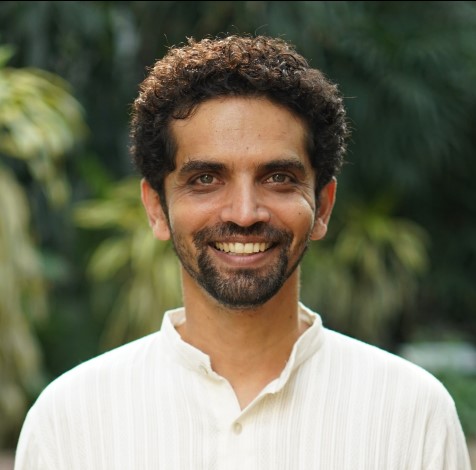 Amit Purohit is a meditation & yoga teacher. He has been conducting courses, workshops for schools, corporates and other audiences based on spiritual principles. He holds a Master's in Computer Science degree from Stony Brook, New York. He has worked with IBM India for over five years and also has experience working in the United States and Canada. Amit has been an active member of Ananda since 2010 and now serves as Spiritual Director of Ananda Chandigarh.
Brahmachari Vineet came to Ananda in 2014 and has been living at the Ananda Monastery since 2017. He is a meditation & yoga teacher and had completed his Chartered Accountancy in 2015. He worked in the corporate world as an Internal Auditor before transitioning into serving Ananda Sangha full time in 2017. He currently serves as the Director of Ananda's Hindi Sangha sharing Yoganandaji's teachings in Hindi language.
"By strongly and deliberately affirming positive qualities, with full awareness and with deep concentration, one can undo even in a few minutes the negative effects of a lifetime!" - Swami Kriyananda
Frequently Asked Questions:
1) How long will I have access to the course?
This course comes with lifetime enrollment. All materials will always be available to you. This course is 100% online & All of the material is available 24/7.
2) Are there any prerequisites for this course?
No prerequisites! This course will be of interest and benefit to you irrespective of your religious background, nationality or familiarity with meditation and yoga. If you're already familiar or well-versed with Paramhansa Yogananda's teachings, the course will significantly deepen your understanding of these teachings.
3) Can I study at my own pace?
Yes, of course! You can do your coursework and submit your quizzes at a pace that works for you. See the Course outline section of this page.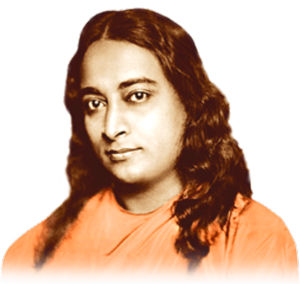 "Change your thoughts if you wish to change your circumstances. Since you alone are responsible for your thoughts, only you can change them. You will want to change them when you realise that each thought creates according to its own nature." Paramhansa Yogananda