an online inner pilgrimage
Those who have heard Asha Nayaswami speak about Jesus — especially at the holy seasons of Christmas and Easter — know that she carries a special love for Christ and his teachings, perhaps born of her own past life experience.
In recent years, her trips to Israel has brought her devotion to a new level.
Through the power of attunement we can walk together in the footsteps of Jesus, drawing into ourselves the courage, power, and joy of this great avatar, the first in our line of Gurus.
Paramhansa Yogananda had great love for Christ, he said that one of the main aspects of his mission in this incarnation was to bring back the original teachings of Christ and the original teachings of Krishna. He wrote extensive commentaries on both the Christian Bible and the Bhagavad Gita, showing how both scriptures express the same truths.
We'll start in Bethlehem and end at the Holy Sepulchre, including the 40 days afterwards when Jesus repeatedly appeared to his disciples.
This course includes 20 sessions with over 30 hrs of video including storytelling, Swamiji's inspired music, lots of beautiful art and Asha's deep understanding of the Self-Realization teachings of Jesus, we'll live Christ's promise: "Where two or more are gathered in My name, there am I in the midst of them."
Will you join this divine journey?
Highlights of this course:
Paramhansa Yogananda's interpretation of Jesus' teachings
Asha's most in-depth presentation of the life of Jesus
Stories to help understand deep lessons shared
Swami Kriyananda's music to experience Christ
Beautiful art from the Holy Land
A journey through the Holy Land and Life of Jesus
30+ hours of on demand video
"Jesus came on earth as a human being and went through all the struggles and suffering of a human being and came through victoriously. That is why he can be an example for us, an ideal toward which we may strive. If he could succeed, we may also."

– Paramhansa Yogananda
COURSE OUTLINE:
THE LIFE AND TEACHINGS OF JESUS CHRIST
Part 1 – Before Jesus Was Born
Part 2 – The Life of Jesus
Part 3 – Resurrection & Aftermath
Register for this course, "The Life & Teachings of Jesus"
= Rs. 3500
Register Now
[Thank you! The proceeds will help fund our outreach and inspiration efforts].
You can take this course at your own pace starting immediately when you sign up in your private account at Ananda India Online.
Secure Checkout
Login
Access the Course
"Seek ye first the kingdom of God, and his righteousness; and all these things shall be added unto you"

– Jesus Christ (Matthew 6:33)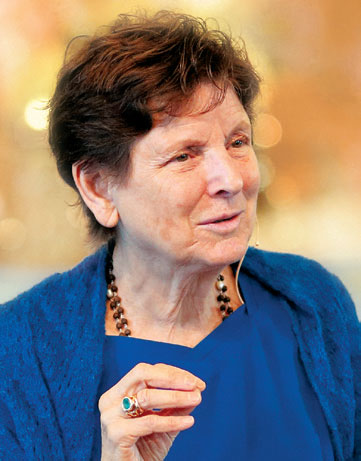 Asha Nayaswami
Asha Nayaswami has a gift for deep spiritual clarity, and the ability to offer it in a way that reaches the mind and the heart. For over 50 years, she has practiced and shared the teachings from personal experience. With warmth and wisdom, Asha weaves spiritual teaching into daily, ordinary life. She is a master teacher, considered by many to be one of the most nuanced and clear teachers of Yoga in the world today and is a lifelong disciple of Paramhansa Yogananda.
"We must live life unselfishly as he lived it… Christ must come in that cathedral of inner silence. Go so deep within the great silence that you feel the one Life that pervades all creation. Then you will find the Christ Presence." Paramhansa Yogananda
How to Get the Most Out of this Course:
These classes were designed to take you on a journey, and outer as well as an inner one, to help transport you to the times of Jesus and to help you understand the deep teachings he came to this world to bring. Paramhansa Yogananda had great love for Christ, feel his teachings, feel his presence, he still lives!
Participate fully.

Try not to simply "play the videos in the background", whenever you choose to start a class, try to be fully present, not only understanding mentally but transport yourself to those olden times. Of course, don't take this as a reason not to get started!
Be open.
Try to participate in this course with an open mind, and more importantly, with an open heart.
Frequently Asked Questions:
1) Is it possible to go on a pilgrimage online? Don't we need to experience the places?
It would certainly be preferably to go to these places physically, nevertheless, if we use our power of imagination and visualization we can receive similar results. Being at home can also be an advantage for we can more easily go into silence and really try to feel Jesus' vibrations, which go beyond time and space!
2) As a disciple of Yoganandaji, how will this course help me go deeper?
Paramhansa Yogananda placed Jesus in the altar because he is a part of the Kriya Yoga lineage. Tuning into his vibrations can be tremendously beneficial for devotees of Yogananda.
3) I am not a Christian, is this course ok?
Certainly! You don't need to be a Christian in order to love Christ and to want to live his teachings. If you are a Christian, this course may help you deepen your relationship with Christ and understand deeper aspects of his mission.