Autobiography of a Yogi Daily Wisdom App is available now for Android devices at Google Play Store. Download the app:
https://play.google.com/store/apps/details?id=com.ananda.books.ay&hl=en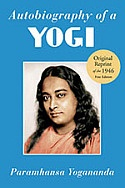 Each day receive a pearl of wisdom from Paramhansa Yoganandaji's spiritual classic, Autobiography of a Yogi. Each daily passage gives rich food for thought and meditation. Wisdom includes Yoganandaji's sage advice, along with wisdom quoted by him from many of the great saints he encountered, along with passages from scripture mentioned in Autobiography of a Yogi.
Some samples:
•?"God is simple. Everything else is complex. Do not seek absolute values in the relative world of nature."
— A sadhu speaking to Yogananda, chapter 5, A "Perfume Saint" Displays His Wonders
•?"I would not put faith in passers-by rather than God! He can devise for His devotee a thousand resources besides the begging-bowl!"
— Paramhansa Yogananda, chapter 11, Two Penniless Boys in Brindaban
•?"Attachment is blinding; it lends an imaginary halo of attractiveness to the object of desire."
— Swami Sri Yukteswar, chapter 12, Years in My Master's Hermitage
•?"The hard core of human egotism is hardly to be dislodged except rudely. With its departure, the Divine finds at last an unobstructed channel. In vain It seeks to percolate through flinty hearts of selfishness."
— Paramhansa Yogananda, chapter 12, Years in My Master's Hermitage
Download the app from Google Play Store:
https://play.google.com/store/apps/details?id=com.ananda.books.ay&hl=en