What is Ananda?
A worldwide spiritual movement to help you find joy within yourself, inspired by Paramhansa Yogananda and founded by his disciple, Swami Kriyananda.
Ananda Sangha – "fellowship of divine joy"—is a worldwide group of individuals who share the search for higher consciousness and the ideal of service to others by following the teachings of Paramhansa Yogananda. These teachings emphasize "Self-realisation" as direct inner experience of God. Non-sectarian, they are based on India's timeless universal truths and offer practical solutions to the challenges of modern life.
Ananda Centers in India
The Path Of Kriya Yoga
Kriya Yoga Home Study Course
According to Yoganandaji, Kriya is the most effective means available to mankind today for reaching the goal of Self-realisation: union with the Divine. The techniques and practices leading up to initiation into Kriya can be learned through the four books that make up the Kriya Yoga Home Study Course.
News & Updates
Sharing the Teachings of Paramhansa Yogananda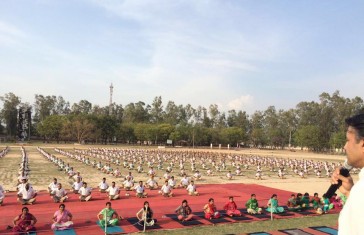 Paramhansa Yogananda liberating teachings this Easter touching and blessing about one thousand Police members , half from Rajasthan,  half from The Indo Tibetan border Police and Commando in Chandigarh. They learnt how to meditate, and also Paramhansa Yogananda's Peace and Harmony Prayer.
In Joy We Live
Inspirational Blog
In this series of health articles we will be exploring the teachings of Yoga to attain health. We will also see what Paramhansa Yogananda has said about this universal subject, and how we can find correlations between these profound ancient teachings and findings of modern-day science.
Paramhansa Yogananda said, "I once met a very successful and wealthy man, who said to me, 'I'm disgustingly healthy, and disgustingly wealthy.' 'However,' I replied, 'you are not "disgustingly happy," are you?' He admitted he was not. Soon afterward, he became a student of this path."
Video Blog
We offer free online classes on Meditation, Yoga and Spirituality. Attend our classes from your home or workplace. Just subscribe to our newsletter and we will keep you posted on our weekly class schedule.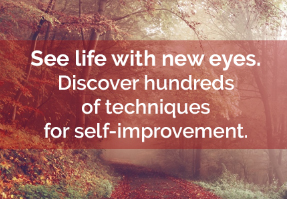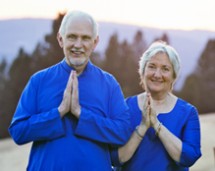 Follow Nayaswamis Jyotish and Devi's articles and blog posts on "Speaking Tree.in".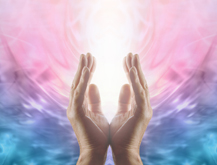 If you, or someone you care for, is experiencing a health challenge or difficult life situation, we can pray for them at a distance. You may submit prayer requests for physical, mental, or spiritual well-being. Email your request to: healing@anandaindia.org.
We're sorry, today's saying is not available.